Intro. to Glass Mosaics
This fun introductory workshop for Glass Mosaics will be taught by artist Kate Grady.
No experience is needed! Ages 14 and up.
In Part 1, each student will learn basic glass cutting skills with traditional glass cutters as well as with the specialized Mosaic Cutters (all provided by Rainbow). After cutting your pieces and using grinders/saws to finish them off (if needed), each student will adhere the pieces to their wood base. Projects will be left here in order to dry properly.
In Part 2, each student will learn to mix grout and apply it to finish off their project. Projects can be taken home that day or left here to dry and picked-up later in week.
Students need to bring:
– Design ideas or patterns for a 12″x12″ project
– Sheet or scrap glass (our showroom will be open to purchase glass prior to the class at discount pricing)
– Rainbow will provide all other materials and tools including cutters, wood base, adhesive, saws/grinders, grout, and design books for ideas.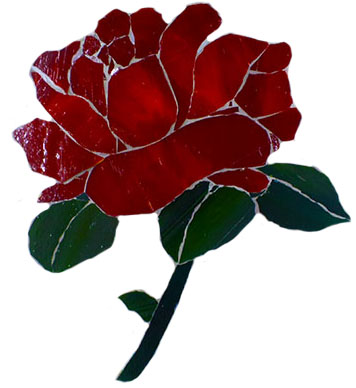 Dates:
Part 1: Saturday, February 9th, 2019
Time: 1:00 PM – 5:00 PM
Part 2: Saturday, February 16th, 2019
Time: 1:00 PM – 5:00 PM
Where: The Hot Spot @ Rainbow Art Glass' Warehouses
Fee: $79.95 per student (total for both classes)
Age Minimum: 14 years old and up
Discounts on all products when picking-up your project (some exceptions apply).
Questions: Please contact our office at 732-681-6003. Enrollment is limited so contact us ASAP to hold your spot.
Cancellation Policy: Must cancel spot for class 7 days prior to the event for a full refund. If the spot is canceled 1-6 days before the event, you will receive a credit towards a future class. If spot is cancelled less than 24 Hours before the event, the deposit will be forfeited.