Stained Glass Holiday Ornaments
Break out the holiday cheer, deck the halls and hang those ornaments. This beginner course will introduce students into the fun festive world of stained glass ornaments. You will learn how to cut, grind, foil, solder and hang an individual project. This one day 4 hour course will bring your cute creations to life and add some color and character to your windows or Christmas trees.
Where: The Hot Spot @ Rainbow Art Glass' Warehouses
Age Minimum: 16 years old and up
Note: Patterns need to be selected and glass needs to be purchased at least one day prior to class. All other materials will be provided.
         
Date: Saturday, December 15th, 2018 10-2 pm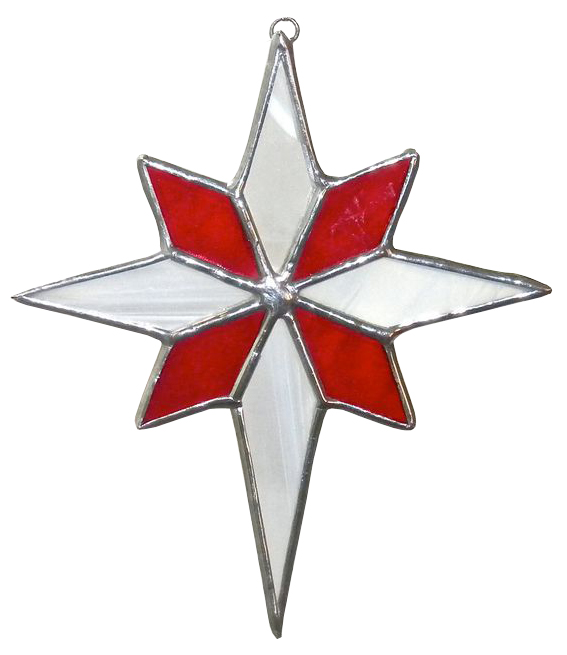 Learn about all the tools/terms that will be used
Learn how to cut glass using hand cutters
Cut your pieces from your pattern
Learn to use grinders
Grind all pieces
Learn how to wrap your pieces in copper foil
Learn how to apply flux to your foiled pieces
Learn how to solder your project
Discuss about the different types of framing
Choose patina color and learn how to apply
Polish finished piece for take home
Discuss finished pieces and any questions by students
Course Fee: $55.00 total 
What to Bring: All materials can be purchased at our warehouse at discounted prices for students! (Feel free to bring your own glass tools if you already have them)
Discounts on all products after the class or when picking-up your project
(some exceptions apply).
Questions: Please contact our office at
732-681-6003. Enrollment is limited so contact us ASAP to hold your spot.
Cancellation Policy: Must cancel spot for class 7 days prior to the event for a full refund. If the spot is canceled 1-6 days before the event, you will receive a credit towards a future class. If spot is cancelled less than 24 Hours before the event, the deposit will be forfeited.